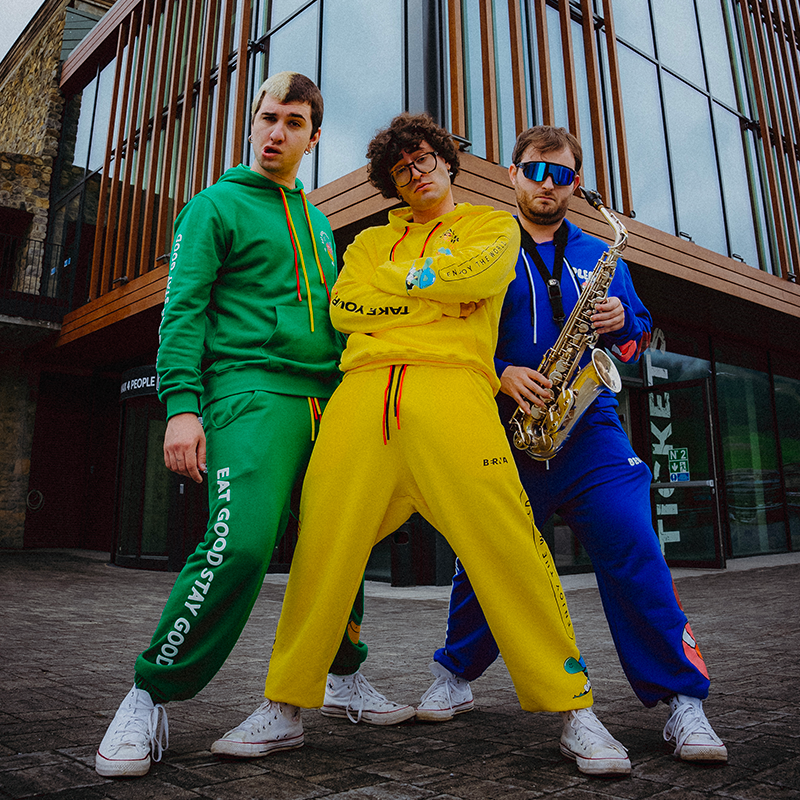 The Disco Club Paradiso are a dance pop band formed by: Leonardo Bergonzini, singer born in 2000 born in San Giovanni in Persiceto and mainly author of the music and lyrics (aka Leo Bi); Giacomo Semenzato (known as Jacky Sax) saxophonist of the band but multi-instrumentalist, born in Cento, born in 1999, currently enrolled in the Rovigo conservatory; Simone Murineddu (aka Murri) guitarist born in 2001, born in Crevalcore; Olmo Luca Stuppioni, producer and drummer (2021-2023); Davide Balboni, aka Balbo, drummer (2023-ongoing).
The band was born among the school desks starting from the collaboration between Jacky Sax and Leo Bi, classmates for the 5 years of high school. After the first live performances, guitarist Murri joins the 2 line-up almost immediately and after a rehearsal in the singer's garage he engages fifth gear, studies all the songs in just one night and finds himself playing with them in clubs from the following day. From there the trio, for the next 2 years, never stopped creating music together and performing in public.
At the beginning of 2021 the band, with the need to record their own songs, goes to the studio of the producer Olmo who will also become the group's drummer until 2023. From that moment on, Davide Balboni takes over as the new drummer, better known as Balbo.
The band closes itself in the studio to record and experiment, under the name "DISCO CLUB PARADISO".